Great Cosmetic Dental Work at Liberty Lake Family Dentistry in Liberty Lake, WA – Cosmetic Dentistry You'll Smile About
At Liberty Lake Family Dentistry we offer services for all of your cosmetic dental needs.
In-office teeth whitening
Same day crowns
Veneers
Fillings that match your tooth color
Implants for dentures, bridges, and crowns
Crowns
A crown is basically just a cap to cover your tooth. To have this done, it used to take multiple appointments and trips to the office. Not at Liberty Lake Family Dentistry! Our dentists can take 3D images of your teeth, create the tooth on our CEREC machine, and seat the crown all in the same appointment.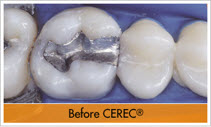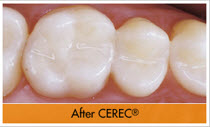 Veneers
Dental veneers are a shell or layer of tooth-colored porcelain that is placed over the facial surfaces of your teeth to correct worn tooth enamel, uneven tooth alignment or spacing, discoloration, and chips or cracks in your teeth.